Upload Your Passport Photo And We Will Print And Post
Save your time and order your passport photo online. Just take a photo using a mobile phone or digital camera, then upload your photo and complete the form below. We will then edit the photo and print it. It will be sent by post at the address specified in Malta and Gozo. Alternatively, it may be collected from our studio in Mosta. For more information call us on: 00356 79266074
Passport Photo Instructions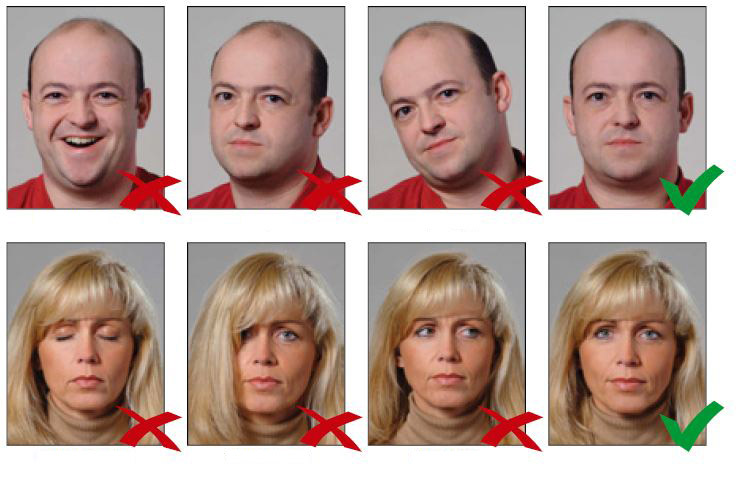 The picture must be in color
Keep your head position straight
Photo must not be older than 6 months
White background
Neutral face expression (No smile)
Eyes clearly visible
Both ears clearly visible
Do not submit a blurry passport photo
Clothes must be in contrast with the background. Do not wear a white shirt
Beard permitted if it represents your everyday appearance
Passport Photo Online Form
PASSPORT PHOTO LOCATION AND OPENING TIMES
MONDAY – FRIDAY
09:00 ~ 12.30
SATURDAY
09:00 ~ 12.30
Passport Photos
A passport photo is a vital component of your passport application. In Malta, there are strict guidelines and requirements for passport photos to ensure that they are acceptable for the issuance of a passport.
Here are the key requirements for Malta passport photos:
Size: The passport photo must measure 35mm x 45mm.
Background: The background of the passport photo must be plain white or light-colored.
Head position: The head of the subject must be facing forward, with the eyes open and visible.
Expression: The subject must have a neutral expression, with their mouth closed. Smiling, frowning, and other expressions are not allowed.
Headwear: Headwear is only allowed for religious reasons. In such cases, the face must still be clearly visible.
Glasses: Glasses are allowed, but they must not obstruct the eyes or the face. The lenses must not reflect light.
Quality: The passport photo must be of high quality, with clear and sharp resolution.
Print: The passport photo must be printed on high-quality photo paper.
It is important to note that passport photos that do not meet these requirements may result in a delay or rejection of your passport application. It is recommended to have your passport photo taken by a professional photographer to ensure that it meets all the necessary requirements.
In conclusion, taking a passport photo is an important part of the passport application process in Malta. Adherence to the guidelines and requirements is essential to ensure that your passport photo is accepted and that your passport application is processed smoothly.